Fall 2015
Kyonyuu na Itoko ni Muramura Shite Muchi o Iikoto ni Saigomade Yacchiyyata – Motion Comic Version
Survive
1 episodes · Movie
Completed
巨乳な従姉妹にムラムラして無知をいいコトに最後までヤっちゃった!(モーションコミック版)
He went the place to find the countryside for summer vacation. His cousin Ai was thrilled to see him after many years. "Let's play together, Oniichan," she said. Her invitation made his d*ck twitch in the pants, abandoning sound judgment. They took a stroll and he made his move. She took it well! Underneath the summer sky. Within the bath, within the shed… cousins bond.
巨乳な従姉妹にムラムラして無知をいいコトに最後までヤっちゃった!(モーションコミック版), Kyonyuu na Itoko ni Muramura Shite Muchi o Iikoto ni Saigomade Yacchiyyata – Motion Comic Version, 巨乳な従姉妹にムラムラして無知をいいコトに最後までヤっちゃった!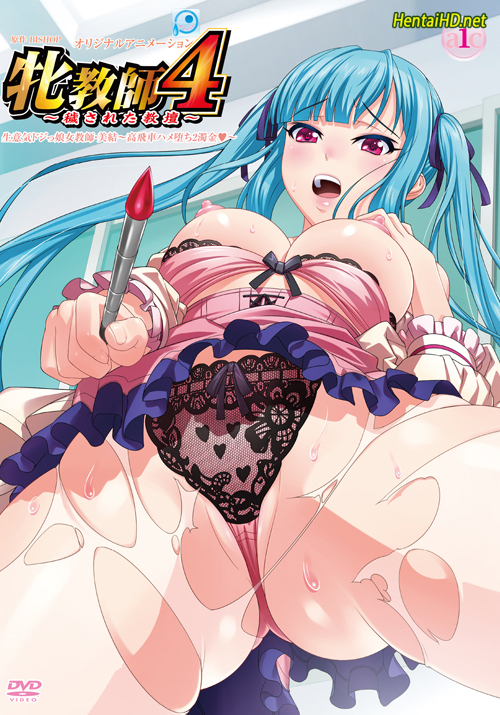 Mesu Kyoushi 4: Kegasareta Kyoudan
PoRO
? episodes · OVA
Ongoing
牝教師4 ~穢された教壇~
Hentai based on the adult game Studio BISHOP. The history of the imperious teacher Takamine MIA is the story of her fall.
A family of educators who has a strong influnece of Japan's educational system put all their efforts into creating the ideal school.
With the government backing it up, the school became an elite academy where the children of celebrities and other important figures all over the world are admitted.
Soon afterwords, Seishu academy was created by the graduates of this school and aim to matches with their alma mater.
The new school is full of youth and is attracting the attention of the world, and now there are more expected of them.
The protagonist is a male student who was born in the branch family of the educator family.
Having lost his parents young, he was raised by his uncle to be his pawn.
This year, his uncle became the principal of the school, and is unhappy with the existence of the new academy, which has causes his school to lose some of its prestige.
So his uncle enrolled the protagonist into the new school and orders him to take control from the inside.
Disgusted with his life as pawn of his stubborn uncle, the protagonist decides to take advantage of this plan in order to rebel against him.
"Graduate of the old and teachers of the new" the protagonist decided "I'll rape and impregnate them".
The protagonist's evil plan is about to begin in the hopeful school.
Mesu Kyoushi 4: Kegasareta Kyoudan, 牝教師4 ~穢された教壇~, Bitch Teacher 4: Defiled Platform, 빈교사4: 더렵혀진 교단