Winter 2012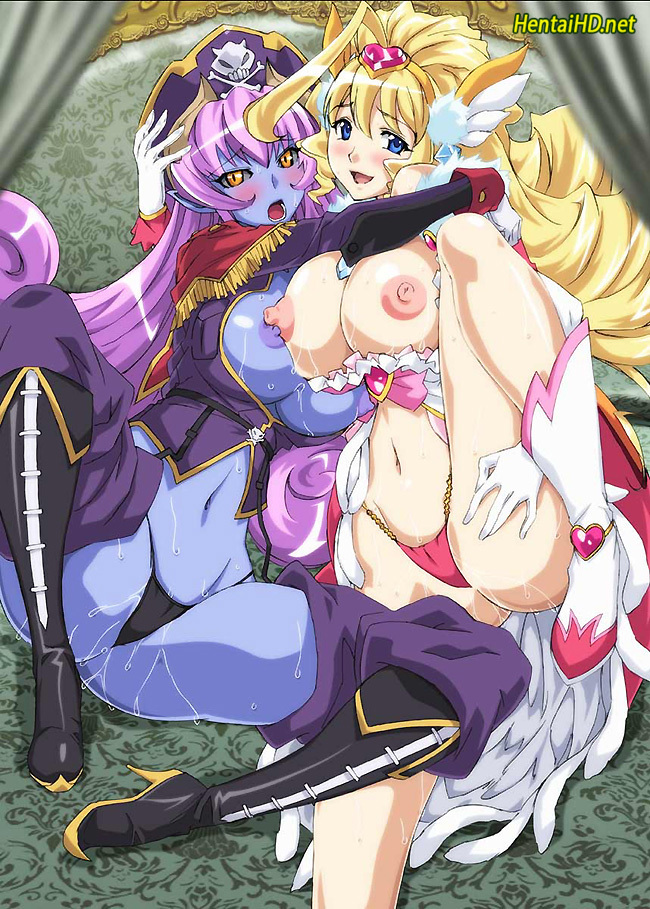 Aku no Onna Kanbu: Full Moon Night
T-Rex
1 episodes · OVA
Completed
Evil Woman Executive: Full Moon Night, 悪の女幹部 フルムーンナイト
Katsuma, Great Lunarium's lone male executive, is the one who is tasked with enforcing this rule. Abusing his authority, he inflicts sexual pleasure hell on the female executives who fail in their tasks. Over the years, he had built up a deep enmity against these arrogant women who regularly bullied him, but now, it is time for his revenge. His next targets are:
Ephanatica – Extremely loyal to Great Lunarium, her appearance is that of a demon, compensation for her powers; and
Diana – An earthling who betrayed her people, whose breasts are the largest amongst the executives.
Aku no Onna Kanbu: Full Moon Night, 悪の女幹部 フルムーンナイト 肉袒牽羊, Evil Woman Executive: Full Moon Night, 악의 여간부: 보름달이 뜬 밤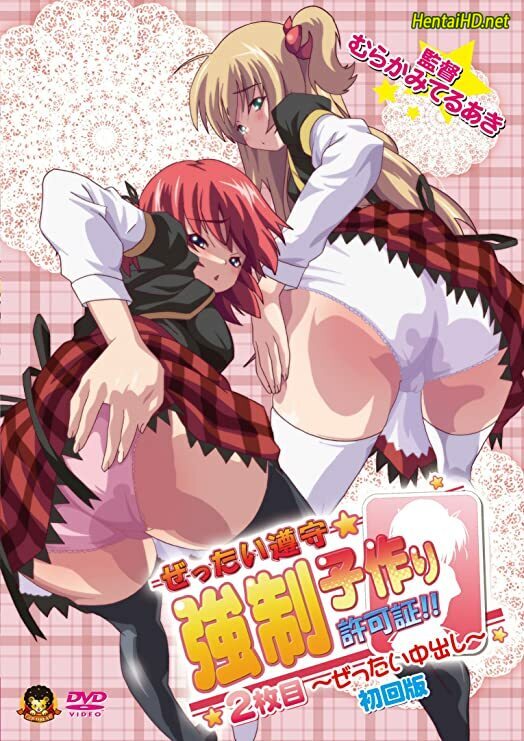 Zettai Junshu Kyousei Kozukuri Kyokashou!!
Anime Antenna Iinkai
2 episodes · OVA
Completed
Perfectly Observed Compulsory Child-Making Permit!!, Full Obedience ☆ Baby-Making License, ぜったい遵守☆強制子作り許可証!!
Using the erotic game by Softhouse-seal Grandee.
In the future, mankind is on the brink of extinction as a result of a drastic loss of the birth rate of males. To counter the declining overall birth rate, the continent features a whole new law as well as the Free Sex Licence. This Licence might be shown to any woman, anytime, anywhere, knowning that woman is legally certain to have relations with its bearer.
Recognized, Takumi receives the type of Free Sex Licence and his awesome life changes drastically. He has sex with Sara, a genius who's also interested in learning sex, along with Misaki, elder sister of his childhood friend Rin. Rin, who's secretly deeply in love with Takumi, is very agitated by these occurrences. However, when Takumi inadvertently displays the licence inside the classroom, Rin's first time is performed in public…
Zettai Junshu Kyousei Kozukuri Kyokashou!!, Zettai Junshu☆Kyousei Kozukuri Kyokashou!!, ぜったい遵守☆強制子作り許可証!!, Perfectly Observed Compulsory Child-Making Permit!!, 절대 준수 강제 아이 만들기 허가증, 절대 준수☆강제 아이 만들기 허가증