Download Momoiro Milk, Episodio 2 En Español, Watch Momoiro Milk, Episodio 2 En Español, don't forget to click on the like and share button. Anime Momoiro Milk always updated at HentaiHD.net. Don't forget to watch other anime updates.
ももいろみるく / Momoiro Milk
#2. 我慢できない! / 見てらっしゃい!! / Gaman Dekinai! / Miterasshai!!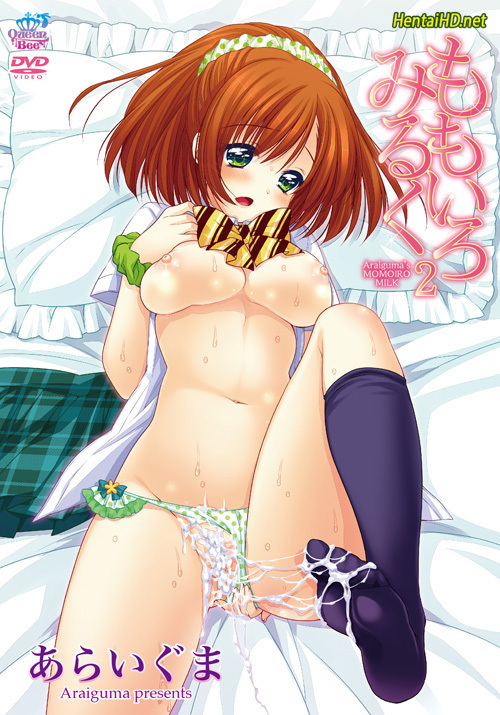 ·"¡No puedo soportarlo!"
Hibiya decide que Yoshikawa le enseñe su estudio en la biblioteca de la escuela.
Sin embargo, cuando me senté uno al lado del otro, estaba confundido por la copa F de Yoshikawa y no podía concentrarme en mis estudios.
Al principio, voy a tocarlo por un momento, pero froto la leche cruda directamente y empiezo a jugar con los pezones.
La respiración se volvió áspera … En el momento en que Yoshikawa culminó, la puerta se abrió y los dos se escondieron en un casillero.
La piel se superpone en un espacio cerrado y los ruidos cardíacos aumentan gradualmente y al mismo tiempo aumenta la intensidad.
No más, lo encontraré … ¡¡Pero no puedo soportarlo más !!
· "¡Vamos!"
¡Yuna Hoshikawa es un ídolo del huecograbado y una heroína villana con grandes pechos!
Hiraoka, la fotógrafa AD, ha sido fan desde el debut de Yuna y fue la primera persona en hacer fila en el primer evento de apretón de manos.
Por otro lado, Yuna se pone celosa cuando escucha a Hiraoka hablando de otra chica.
Me gustó mucho. Quería que te vieras a ti mismo … así que quería hacer cualquier cosa …
Puede que haya habido malentendidos entre ellos, pero hoy conmemoremos ambos sentimientos ♪ ¡Fue bueno que fueras la primera persona!