Download Taimanin Asagi, Episode 3 English Subbed, Watch Taimanin Asagi, Episode 3 English Subbed, don't forget to click on the like and share button. Anime Taimanin Asagi always updated at HentaiHD.net. Don't forget to watch other anime updates.
対魔忍アサギ / Taimanin Asagi
 #3. 姉妹, 相打つ! / Shimai, Aiutsu! / Sisters, Fight!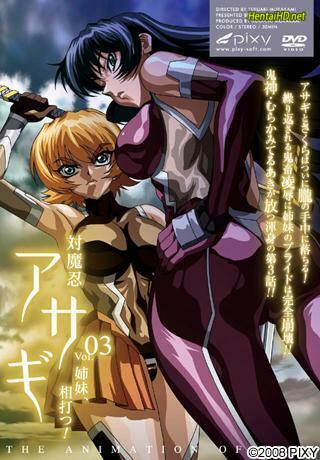 Sakura who infiltrated the chaos arena to save her captive sister, Asagi, is captured by Asagi's lover, Kyosuke.
In this way, the Taimanin Asagi sisters fall into the hands of Oboro, and Oboro's fierce devil ○ humiliation that burns in revenge begins.
Oboro, who takes in the thoughts of the sisters who are trying to save each other, makes the sisters imitate the guy ○ whore and drives them to the climax of the sisters' white eyes with a complete collapse of pride.
And finally Asagi and Sakura will stand on the stage of Chaos Arena … Will the Taimanin Sisters compete !? Oboro's revenge, the time of completion is approaching …!