Download Shishunki no Obenkyou, Episodio 2 En Español, Watch Shishunki no Obenkyou, Episodio 2 En Español, don't forget to click on the like and share button. Anime Shishunki no Obenkyou always updated at HentaiHD.net. Don't forget to watch other anime updates.
思春期のお勉強 / Shishunki no Obenkyou
#2. 学ぶより経験がしたいお年頃 / Around the age when you want to experience rather than learn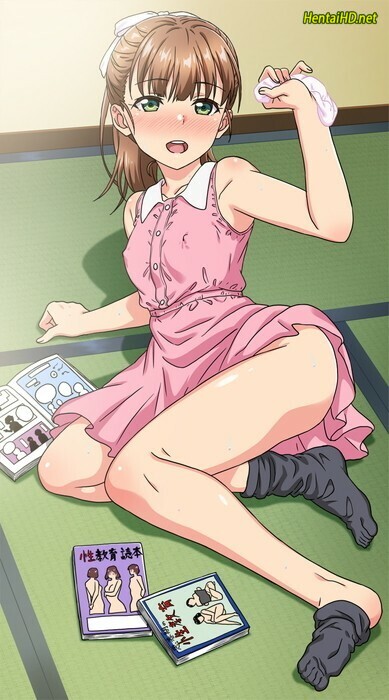 ABC del sexo que quieres más
Kyosuke disfrutaba leyendo en la biblioteca.
El libro que estoy leyendo trata sobre el cuerpo humano.
La curiosidad de Kyosuke sobre los genitales masculinos sigue siendo fuerte.
Ella pasa la página, recordando su experiencia con Kobayashi.
Estaba un poco decepcionada porque allí no había ninguna imagen de genitales masculinos erectos.
Cuando ve una página, se sorprende con Kyosuke y siente que se le caen las escamas de los ojos.
Sabía que su experiencia de poner un genital masculino en el agujero de un genital femenino que era Kobayashi era sexo.
Kyosuke regresa con Kobayashi con un solo paraguas bajo la lluvia, y Kobayashi piensa que Kyosuke, que tiene pocas palabras, es extraño, y Kyosuke le confiesa a Kobayashi que lo que hizo durante este tiempo fue sexo.
Kobayashi está asombrosamente sorprendida y le dice a Kyosuke que deje de hacer eso.
Sin embargo, quería tener sexo con Kyosuke y empezó a llorar.