Download Summer: Inaka no Seikatsu, Episodio 2 En Español, Watch Summer: Inaka no Seikatsu, Episodio 2 En Español, don't forget to click on the like and share button. Anime Summer: Inaka no Seikatsu always updated at HentaiHD.net. Don't forget to watch other anime updates.
SUMMER ~田舎の性活~ / Summer: Inaka no Seikatsu
#2. 夏休みの課題とワンピース / Natsuyasumi No Kadai To Wanpisu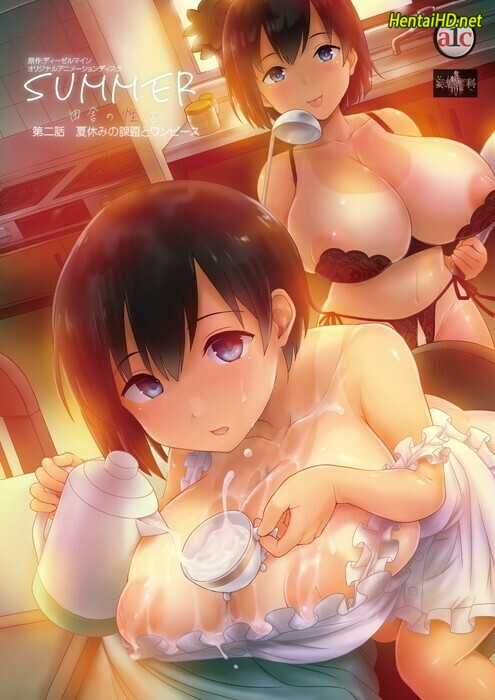 Han pasado unos días desde que yo, Hazuki Natsuhara y mi prima cruzamos la línea.
Empezamos a buscarnos de día y de noche, en cualquier lugar de la casa, cada vez que teníamos tiempo libre.
En uniforme mientras hace la tarea. Relájate mientras juegas.
Aunque vengan los vecinos, no te preocupes, escóndete y ten sexo.
Sé que está mal hacer esto, pero es divertido, se siente bien… Sobre todo, estoy feliz de que la persona que siempre quise conocer me lo pida.
"Hacerlo afuera podría convertirse en un hábito… ♡"
Pero esta vida no durará para siempre.
Esa persona solo estará con nosotros este verano…
Así que anoche. Me decidí y fui a su habitación.
Para que aunque esa persona se haya ido, no lo olvidaré…
Cada vez que escucho una cigarra, mi cuerpo reacciona.
Déjame escuchar tus gritos de nuevo el próximo año.