Download Kitsune Musume no Ecchi na Oyado, Episodio 2 En Español, Watch Kitsune Musume no Ecchi na Oyado, Episodio 2 En Español, don't forget to click on the like and share button. Anime Kitsune Musume no Ecchi na Oyado always updated at HentaiHD.net. Don't forget to watch other anime updates.
きつね娘のエッチなお宿 / Kitsune Musume no Ecchi na Oyado
#2. 団体様もいらっしゃい! 女将のアソコは満員御礼 / Dantai Sama Moirasshai ! Joshou No Asoko Ha Man'in'onrei /Groups are also welcome! The landlady's dick is full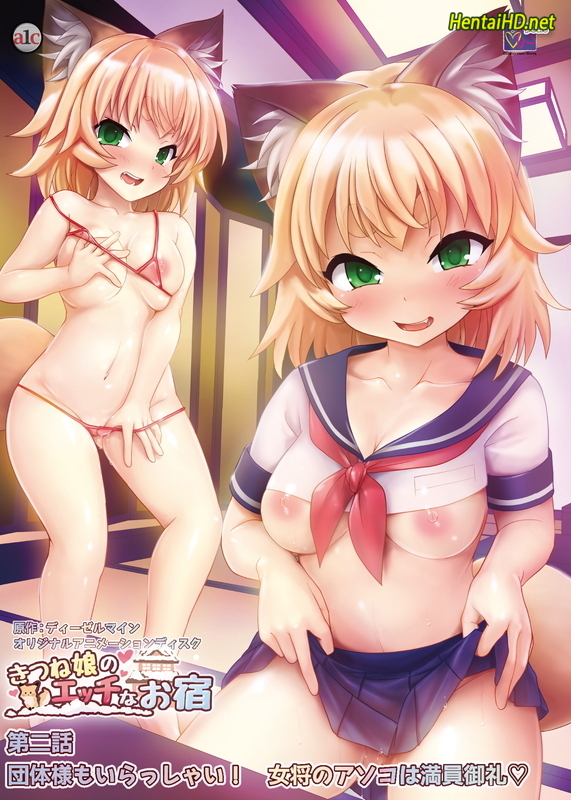 En cierta montaña.
Un pequeño zorro que quedó atrapado en una trampa y estaba en peligro de morir fue salvado por un hombre humano.
Cuando el zorro le pidió a Dios que le pagara al hombre, el pequeño zorro se convirtió en una linda niña zorro.
Sin embargo, cuando la chica zorro fue a ver al hombre, ya estaba al borde de la muerte.
Para cumplir el último deseo del hombre, la chica zorro decide convertirse en la dueña de una posada de aguas termales desierta.
"… no te preocupes. Definitivamente protegeré esta posada".
Pero la chica zorro no conoce el sentido común humano.
Para proteger la posada, sirve a los clientes con su conocimiento sesgado.
Un servicio travieso de una nueva casera linda y saludable.
Se sintió atraída por los rumores y, poco a poco, los clientes comenzaron a llegar a la posada.
¿¡Transformarte de un pequeño zorro en una niña!?