Download Hitozuma Koukan Nikki, Episodio 2 En Español, Watch Hitozuma Koukan Nikki, Episodio 2 En Español, don't forget to click on the like and share button. Anime Hitozuma Koukan Nikki always updated at HentaiHD.net. Don't forget to watch other anime updates.
人妻交姦日記 / Hitozuma Koukan Nikki
人妻交姦日記 後編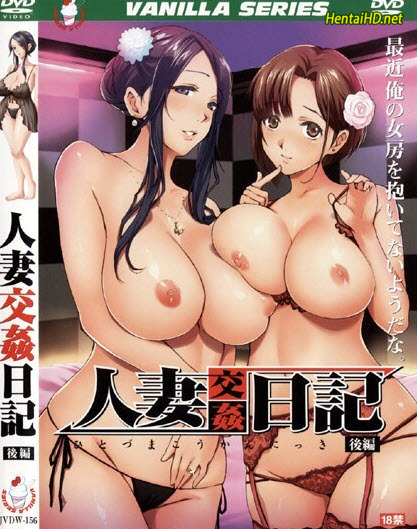 Parece que no has estado abrazando a mi esposa últimamente. Está totalmente enamorada de tu polla!!
Koichi ama a su hermosa y tranquila esposa, Kanako, pero no está satisfecho con su actitud negativa hacia la vida marital de Kanako. Así que accidentalmente entré en la historia de la invitación de Kimihiko "intercambio de esposa casada".
Koichi se emocionó cuando vio a Kanako, quien estaba callada y alcanzada el clímax por Kimihiko. Mirando a Kanako en su dormitorio en casa, ya no era el Kouichi gentil de siempre.
"¡No me gusta! ¡Detente!"
Kouichi empuja sus cosas en la boca de Kanako. Kouichi acaricia a Kanako por la espalda.
"Koichi-san… no me hagas preocuparme tanto…"
Kanako rogó por primera vez. El cuerpo de Kanako claramente estaba cambiando, Koichi reaccionó y Kimihiko preparó un nuevo truco.