Download Kime Koi!, Episodio 2 En Español, Watch Kime Koi!, Episodio 2 En Español, don't forget to click on the like and share button. Anime Kime Koi! always updated at HentaiHD.net. Don't forget to watch other anime updates.
キメ恋! 高嶺の華と幼なじみがキマった理由 / Kimekoi! Takane no Hana to Osananajimi ga Kimatta Riyuu
#2. 正妻はどっち? / Seisai wa Docchi? / Which One Is the Legal Wife?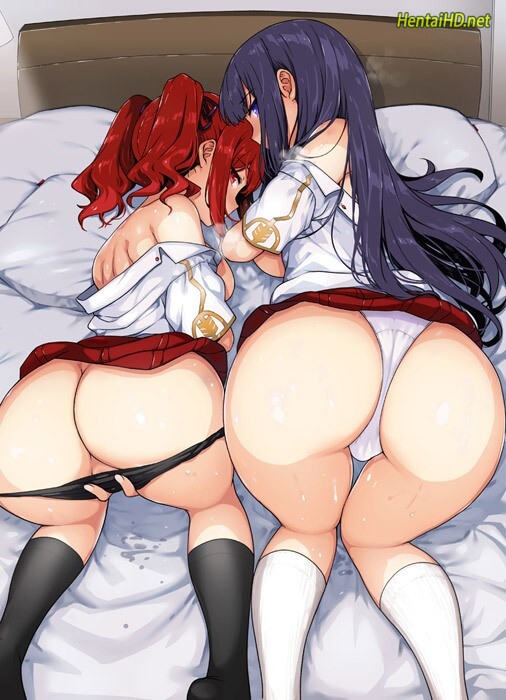 ¡Una vez que lo bebes, no puedes parar! Takane no Hana y sus amigos de la infancia están en celo con ojos en forma de corazón y afrodisíacos que realzan el amor.
Mukaiyama Hajime se convirtió en amante de Saginomiya Megumi gracias a la medicina Horekime.
No solo fortalece el amor, sino que el efecto afrodisíaco es tremendo, y Megumi busca a Hajime en cada oportunidad.
Misa Ihagi, quien creó Horekime Medicine, se asombró cuando los vio a los dos reunidos sin importar dónde estuvieran.
Al mismo tiempo, estaba tratando de deshacerse de su amor por Hajime.
Para no dejar que los sentimientos de Misa se desperdicien, Megumi le recomienda que tome la medicina Horekime.
Al ver a MISA tomando medicamentos y entrando en celo, al principio se desconcierta.
Megumi empujó la espalda de Hajime diciendo que quería que él respondiera a sus sentimientos por Misa.