Download Soshite Watashi wa Sensei ni…, Episodio 4 En Español, Watch Soshite Watashi wa Sensei ni…, Episodio 4 En Español, don't forget to click on the like and share button. Anime Soshite Watashi wa Sensei ni… always updated at HentaiHD.net. Don't forget to watch other anime updates.
そしてわたしはおじさんに…… / Soshite Watashi wa Sensei ni…
#4. ~ナマイキ姉妹躾け丼~ / Namaiki Shimai Shitsuke Ke Donburi / ~Namaiki Sisters Discipline Donburi~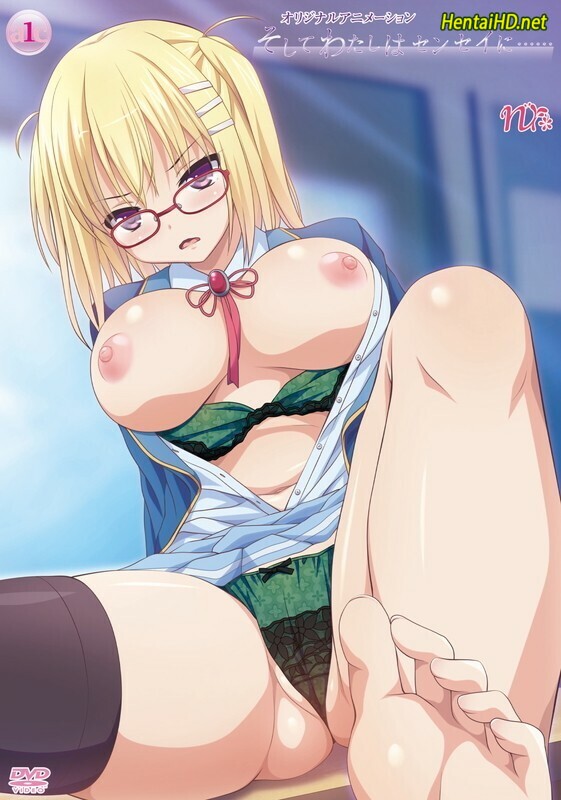 "Cuánto tiempo sin verte, Sensei".
Nao, la hermana mayor que disfrutaba estar encerrada mientras adoraba a su amada hermana menor, finalmente descubrió que los gemidos obscenos de su hermana provenían del otro lado de la puerta, donde encontró a "Giripapa" (un hombre mayor que tiene un relación con la hermana de Nao).
La persona a la que Nao alguna vez admiró brevemente como mentor y por la que tenía sentimientos mutuos desapareció como un sueño fugaz.
"Estoy decepcionado contigo. No dejaré que pongas una mano sobre mi hermana de ahora en adelante".
A pesar de sus fervientes esfuerzos por proteger a su hermana, Nao, una NINI (sin educación, empleo o capacitación), era solo un mero peón para Giripapa.
El hecho de que la barra de la maestra despreciada hubiera alcanzado no solo el cuenco de la madre y la hija, sino también el cuenco de la hermana, fue suficiente para que la impertinente chica desatara su verdadera forma una vez más.