Download Hajimete no Hitozuma, Episodio 5 En Español, Watch Hajimete no Hitozuma, Episodio 5 En Español, don't forget to click on the like and share button. Anime Hajimete no Hitozuma always updated at HentaiHD.net. Don't forget to watch other anime updates.
初めてのヒトヅマ / Hajimete no Hitozuma
#5. 話 J系ママの試験対策 / Hanashi Jkei Mama No Shiken Taisaku / Story J-kei Mom's Exam Preparation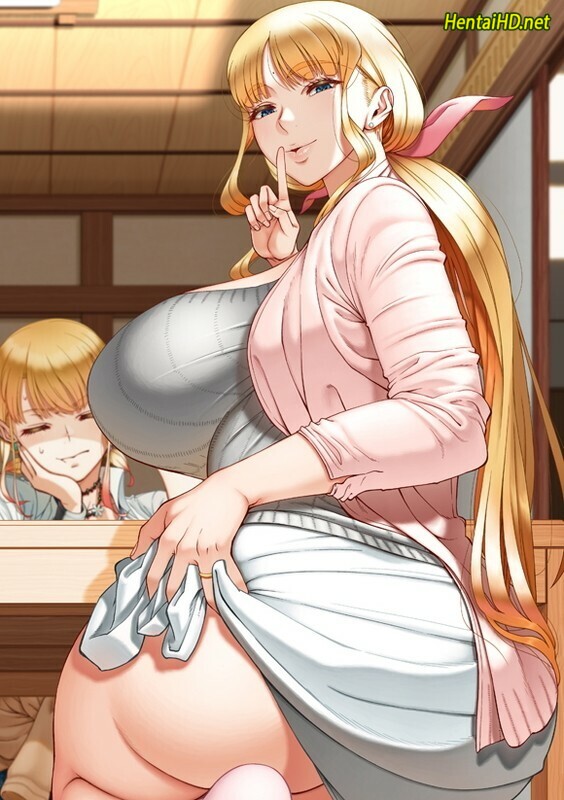 Una semana antes de los exámenes finales, Fujimaki se encontró con demasiado tiempo libre. Su novia se había ido a un campamento de estudio con los miembros de su club, dejándolo solo. Cuando estaba a punto de irse solo a casa, casualmente se encontró con Kawai Satomi. Satomi era alguien con quien había terminado teniendo un encuentro sexual mientras hablaba de su relación con su novia. Satomi, que probablemente reprobaría los exámenes, invitó a Fujimaki a su casa para enseñarle a estudiar. Sin embargo, Satomi, que tenía una fuerte inclinación hacia las actividades sexuales, terminó dedicando más tiempo a ellas que a estudiar. Al día siguiente, Fujimaki terminó hablando con la madre de Satomi hasta que Satomi regresó de su trabajo de medio tiempo. La madre de Satomi se parecía a Satomi en su cercanía física y demostraciones excesivas de afecto. Fujimaki no pudo evitar emocionarse por su estilo pegajoso. Y luego, como una forma de agradecerle por enseñar a su hija, la madre de Satomi le mostró sus pechos y trató de seducirlo.