Download Teakamamire no Tenshi The Animation, En Español, Watch Teakamamire no Tenshi The Animation, En Español, don't forget to click on the like and share button. Anime Teakamamire no Tenshi The Animation always updated at HentaiHD.net. Don't forget to watch other anime updates.
手垢塗れの天使 THE ANIMATION / Teakamamire no Tenshi The Animation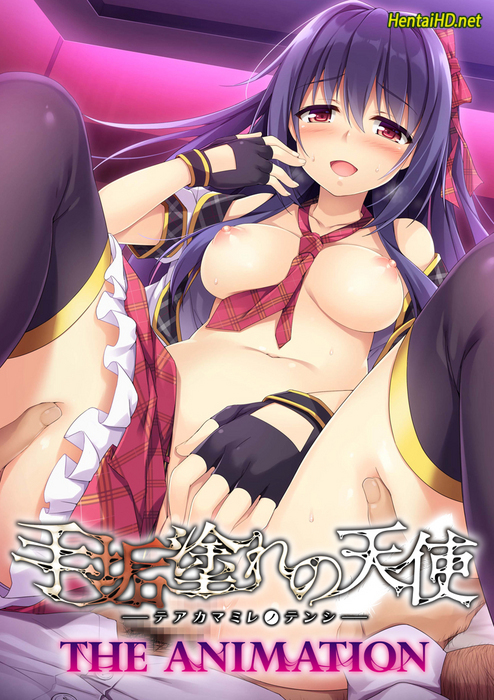 La ídolo Rena Kisaragi (如月嶺衣奈), que siempre había soñado con convertirse en ídolo desde sus días ○○, finalmente logró su sueño y debutó como ídolo novata, brillando bajo los reflectores en el escenario. Sin embargo, el camino hacia el escenario deslumbrante que imaginó estaba muy lejos y se encontró en un estado de estancamiento con poco trabajo significativo. Comparándose con los ídolos glamorosos de la misma agencia que estaban prosperando, sintió una sensación de disparidad.
Llena de frustración, Rena se enfrentó al productor de la agencia, buscando respuestas para su situación actual. Al ver la ira e impaciencia visibles de Rena, el productor de mala gana pronunció una declaración un tanto desdeñosa: "Crearé algunas oportunidades para ti… El resto depende de ti".
Dudando de estas palabras aparentemente desdeñosas, Rena fue llevada a un restaurante de hotel de clase alta en el que dudó si entrar sola. Esperándola había un alto ejecutivo de una compañía famosa. Ataviado con un vestido deslumbrante, la escrutó con una mirada provocativa. Para subir al escenario radiante que deseaba, Rena se preguntó qué tenía que hacer ahora. Con la determinación de dedicarse, se embarcó en el camino de un "ídolo".