Download Houkago: Nureta Seifuku, Episodio 2 En Español, Watch Houkago: Nureta Seifuku, Episodio 2 En Español, don't forget to click on the like and share button. Anime Houkago: Nureta Seifuku always updated at HentaiHD.net. Don't forget to watch other anime updates.
放課後 ~濡れた制服~ / Houkago: Nureta Seifuku / After Class Lesson
放課後~濡れた制服~ 課外授業2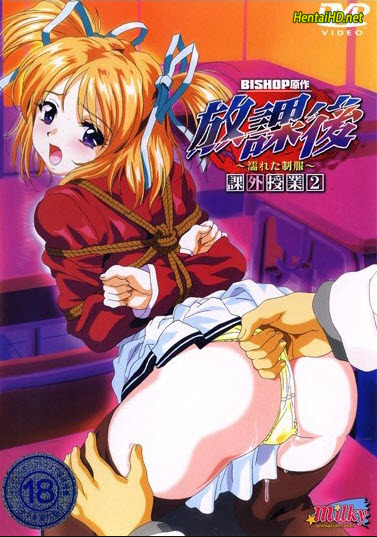 Akari Mizuno, de quien se decía que era una ídolo de la escuela, es ahora el juguete favorito de Ryuji, y continuó entrenando a alumnas tanto como quería. Un día, Ryuji descubre el abominable secreto de Rei Hikawa (estudiante de segundo grado, club de tenis), la hija más joven de la escuela que más odia a Ryuji, y acude a Rei Hikawa, que suda con tenis con una alumna entrenada. Fui a. Ryuji encierra a Rei Hikawa con la esclava sexual ○, ¡y la joven egoísta está contaminada y emocionada de verla jadear por la humillación …! ?? ¡Finalmente se lanza el segundo lanzamiento del popular anime almacenado por demonios "After School" ambientado en la escuela! !!