Download Houkago: Nureta Seifuku, Episode 03 Raw, Watch Houkago: Nureta Seifuku, Episode 03 Raw, don't forget to click on the like and share button. Anime Houkago: Nureta Seifuku always updated at HentaiHD.net. Don't forget to watch other anime updates.
放課後 ~濡れた制服~ / Houkago: Nureta Seifuku / After Class Lesson
放課後~濡れた制服~ 課外授業3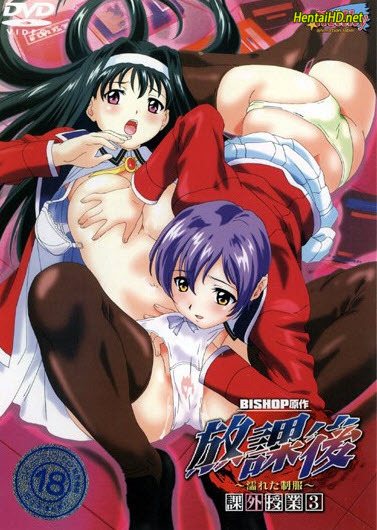 For Ayumi, Akari, Rei, and Shizune, Ryuji is no longer an absolute existence. He becomes a completely carnal guy ○ and repeats a dizzying orgy. At that time, someone leaks a photo of Rei being raped by Ryuji to Yayoi, the grade chief. Her restless Ryuji looks at Chiaki, a shrine maiden in the former swimming club, as her new prey, looking for an opportunity to put her on her own poisonous fangs. On the other hand, Ayumi, who was jealous because she wanted to monopolize Ryuji, secretly made a decision, but … The third popular devil anime "After School" set in the school! Finally to the climax !!