Download Kiss yori…, Episodio 2 En Español, Watch Kiss yori…, Episodio 2 En Español, don't forget to click on the like and share button. Anime Kiss yori… always updated at HentaiHD.net. Don't forget to watch other anime updates.
KISSより… / Kiss yori… / A Heat for All Seasons
KISSより… 第2章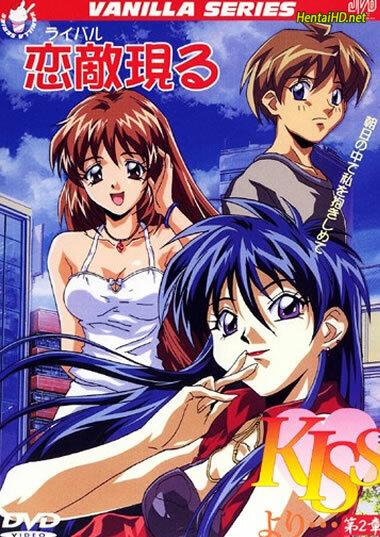 Una mañana confunden a Masato con un abusador en el tren. La víctima es una chica mala, Rei. El verdadero criminal fue capturado y se despejó la sospecha, pero la despedida tuvo un mal regusto. Por otro lado, Chihiro estaba trabajando duro en su trabajo de medio tiempo. Un día, fue hermoso llamar a Masato de camino a casa. Rei de repente invita a Masato a una cita. Me preocupa haber rechazado la invitación de Chihiro, pero Masato también lo disfrutó. Cerca de la noche, Rei le dice a Masato que "hay un lugar al que quiero que vayas" y comienza a caminar.