Download Isekai Harem Monogatari, Episodio 2 En Español, Watch Isekai Harem Monogatari, Episodio 2 En Español, don't forget to click on the like and share button. Anime Isekai Harem Monogatari always updated at HentaiHD.net. Don't forget to watch other anime updates.
異世界ハーレム物語 / Isekai Harem Monogatari / Tales of A Harem in Another World
#2. 美女パーティとのハーレム生活♡ 剣士と僧侶とエルフの日常!/ Harem Life with a Party of Beautiful Women: Everyday with a Swordswoman, a Priestess, and an Elf!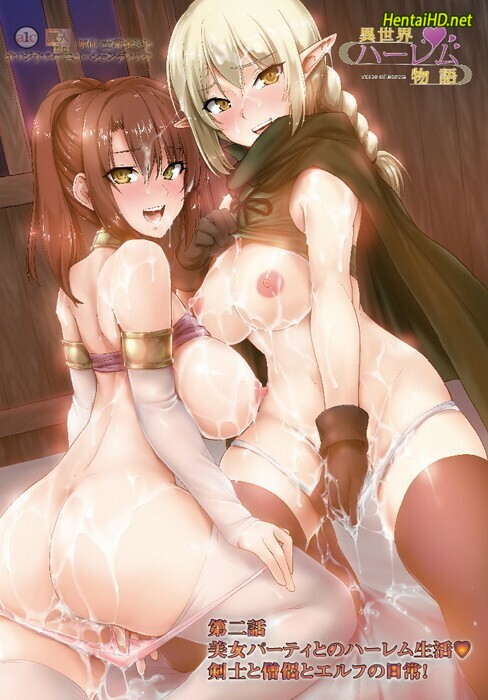 Naoki Oikawa, cuya única masturbación valía la pena vivir, fue convocado a otro mundo un día y vivió una vida de harén con una hermosa aventurera como héroe.
El grupo decide prepararse para el viaje antes de ir al siguiente destino.
Naoki tiene tiempo libre, pero se encuentra perdido en una tierra que no conoce.
Fue Tiane quien lo llamó.
"Si tienes tiempo, ¿podrías salir con mis compras?"
Cuando voy a comprar a Tiane, me apresuro al callejón trasero, repentinamente atacado por Ruze, y tengo sexo sudoroso con Philia durante el entrenamiento.
Y el baño es un baño mixto por supuesto.
Tres cuerpos femeninos que no ocultan su deseo sexual se acercan a Naoki.
¡Otro harén mundial con un hermoso estro!
¿¡En el callejón trasero !? ¿¡Sudoroso !? ¡¿Loción de baño mezclada?
Sexo las 24 horas con diferentes bellezas donde quiera que vayas
¿Cómo se llama a esto sin llamarlo "harén"?