Download Enjo Kouhai, Episodio 7 En Español, Watch Enjo Kouhai, Episodio 7 En Español, don't forget to click on the like and share button. Anime Enjo Kouhai always updated at HentaiHD.net. Don't forget to watch other anime updates.
○○交配 / Enjo Kouhai
#7. 水着の一日恋人な彼女はエルフの護衛騎士 / Mizugi No Ichi Nichi Koibito Na Kanojo Ha Erufu No Goei Kishi / A one-day lover in a swimsuit, she's an elf's escort knight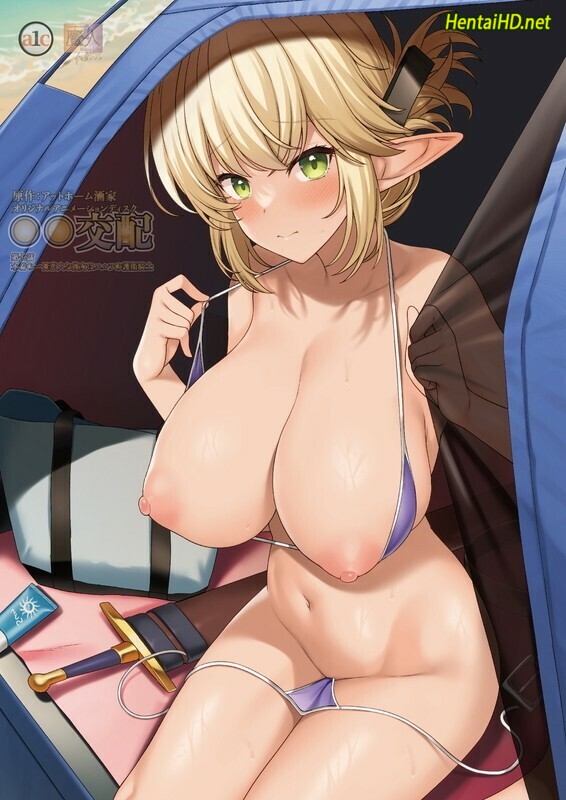 Ark Academy fue elegida como caso modelo para una escuela con razas mixtas.
Aegis, una elfa matriculada en la escuela, y su maestra llegaron al mar por invitación suya.
Los rasgos dignos y hermosos, el cuerpo tonificado y la fruta regordeta en su pecho atraen las miradas de los hombres en la playa.
Aegis finge ser su maestra y su amante para evitar levantarla, pero no puede controlar su lujuria, incluso si es su maestra, frente a su atractivo cuerpo. Fue
"Esto no es una ayuda, solo un encuentro entre amantes…"
Habiendo obtenido una excusa, los dos pusieron sus cuerpos uno encima del otro.
Porque saben que cuando regresen a la escuela, su relación volverá a la normalidad y su relación se volverá más intensa y apasionada.
¿Cuáles son los sentimientos de la Princesa Caballero Elfo ocultos bajo su fría expresión?
El mar azul, la playa de arena blanca, el olor de la brisa marina que te hace cosquillas en la nariz…
Y junto a ella, un caballero de escolta tetona que porta una espada y un diminuto bikini.