Download Enjo Kouhai, Episodio 8 En Español, Watch Enjo Kouhai, Episodio 8 En Español, don't forget to click on the like and share button. Anime Enjo Kouhai always updated at HentaiHD.net. Don't forget to watch other anime updates.
○○交配 / Enjo Kouhai
#8. 話 夜遊びざかりの不良な彼女は竜の長 / Hanashi Yoasobizakari No Furyouna Kanojo Ha Ryuu No Naga  / A delinquent girl who is in the middle of a night out is the head of a dragon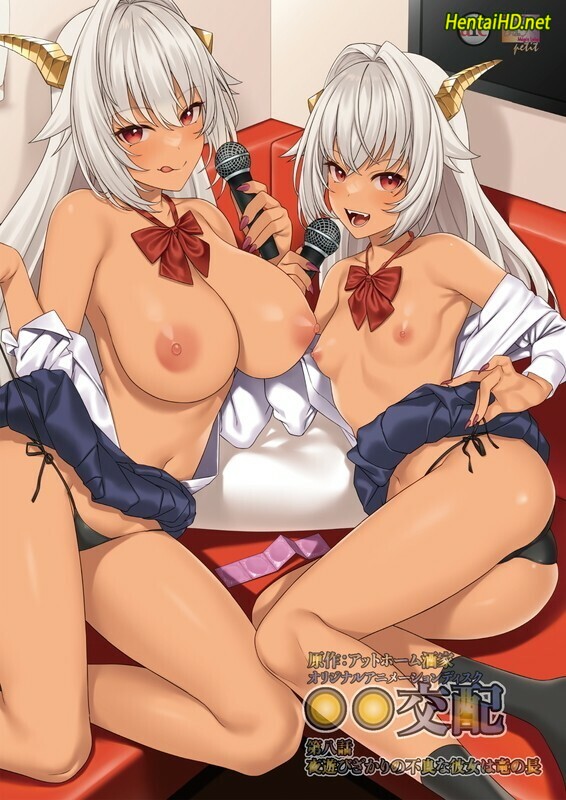 La Academia Arks, seleccionada como un caso modelo para una escuela con diferentes razas, recientemente se ha preocupado por la ausencia de Ursula y el maestro descubrió que su ubicación era el distrito de la vida nocturna. Ursula, que está completamente vestida con su uniforme escolar en el mercado nocturno, tenta incluso al maestro que intenta devolverla a la escuela. Ursula susurra a él mientras está sumido en un placer irresistible desde su intensa tormenta y un intercambio intenso con su cuerpo transformado. "Olvida todo y sé mío". Su cuerpo voluptuoso satisface la lujuria de un hombre, y su seductora invitación hace que olvide su resistencia. Se tambalea entre sus deseos como hombre y su razón como maestro, ¿qué futuro desea? ¿Y cuál es el verdadero corazón de Ursula como la princesa de la tribu de los dragones? Los hermosos senos de la tribu de dragones de Ursula, que se agitan en su suave piel oscura. ¿Cuántos segundos puede soportar su XX su arma final, que se ha vuelto enormes senos + hermosos senos, a medida que su cuerpo se expande?