Download Sotsugyou ** Densha, Episodio 2 En Español, Watch Sotsugyou ** Densha, Episodio 2 En Español, don't forget to click on the like and share button. Anime Sotsugyou XX Densha always updated at HentaiHD.net. Don't forget to watch other anime updates.
Sotsugyou ** Densha / 卒業○○電車
#2. 女教師の尻はいつも後ろから見られている / The Female Teacher's Butt Is Always Being Watched From Behind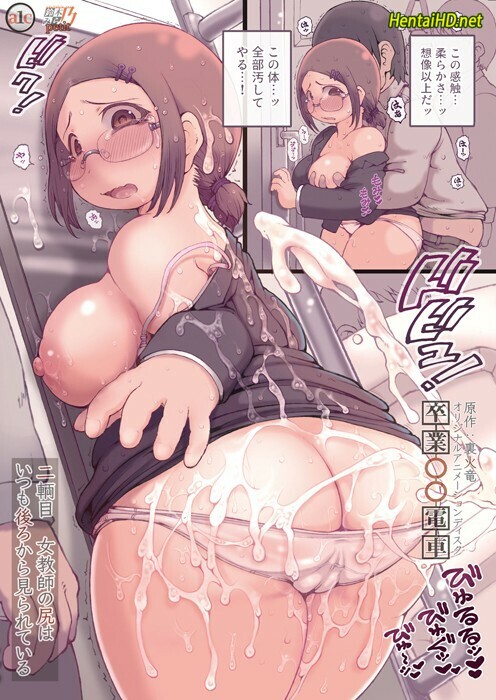 Bunta Kusade todavía está detrás de nosotros hoy.
Una anhelante maestra, Nanoka Nakajima.
Frente a mí está Kanoko Nakajima, una mujer que se parece mucho a Nanoka.
Bunta, que planea crear recuerdos con Kanoko, continúa ahogándose en recuerdos con Nanoka al mismo tiempo.
El trasero de Nanoka que de repente vi.
Bunta una vez no pudo resistir la ropa interior que se veía a través de las medias y sus extremidades que se balanceaban indecentemente.
Y ahora, el grueso trasero de Kanoko está temblando frente a ella.
El trasero envuelto en una falda ceñida tiembla como invitando a un hombre, y la mirada de Bunta se clava como invitado.
Un hombre pervertido que se balancea entre la razón y el deseo tiende la mano al diablo.
Un maestro memorable y dos mujeres en un tren lleno de gente.
Huele igual que el profesor… ¿Te gusto?