Download Sotsugyou ** Densha, Episodio 4 En Español, Watch Sotsugyou ** Densha, Episodio 4 En Español, don't forget to click on the like and share button. Anime Sotsugyou XX Densha always updated at HentaiHD.net. Don't forget to watch other anime updates.
Sotsugyou ** Densha / 卒業○○電車
#4. 妄想から現実へ、あるいは現実からの卒業 / From Delusion to Reality, or Rather, Graduating from Reality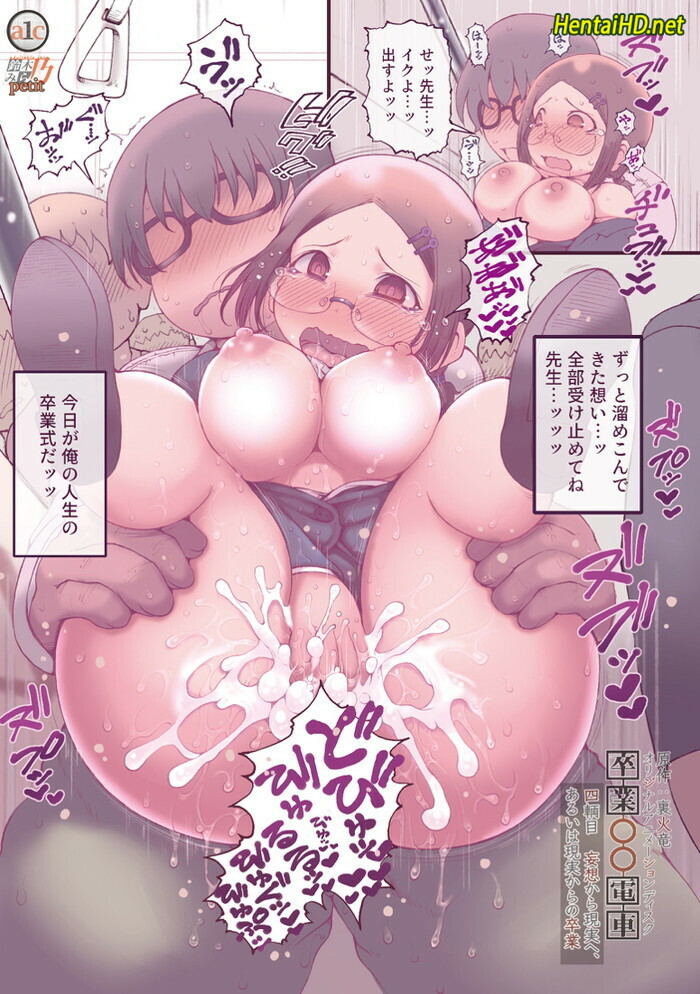 Bunta Kusade no tenía hermosos recuerdos.
Sus compañeros de clase la despreciaban y tenía una mirada fría de su anhelante maestra.
Incluso cuando conocí a Kanoko Nakajima, tenía miedo desde el principio.
Su vida estuvo llena de complejo de inferioridad y autodesprecio.
Por eso buscaba recuerdos.
Unos años después de ese incidente, Bunta reaparece bajo Kanoko, quien fue transferida.
Ahogándose en delirios y huyendo en la realidad, ataca a Kanoko mientras aún está atrapado en delirios.
El cuerpo de Kanoko es 〇〇 por el macho feroz.
Sacudir carne de leche y carne de culo machacada mientras se hacía a un ritmo violento.
La conciencia de Kanoko se aleja del líquido turbio que se vierte uno tras otro.
La ilusión de un hombre finalmente se hace realidad y ataca a una profesora.
Los recuerdos insatisfechos se convierten en fantasmas de rencores.
Sus acciones, sí, simplemente siguieron su instinto.